Promoting Local Businesses in Your Community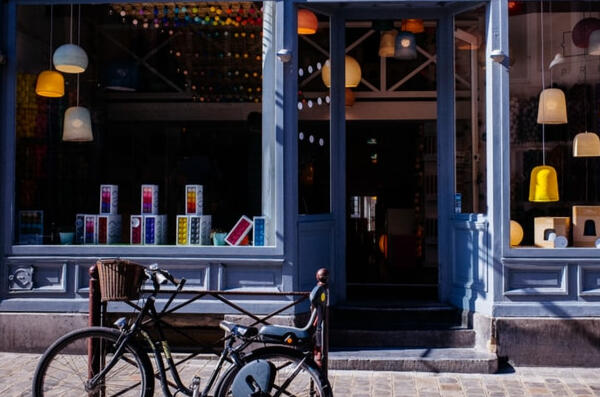 ---
Local Business need the support of the local community. Pure and simple. It is amazing how many small local businesses operate in your community that you have no idea about or have never heard of them. This is a real shame. These business owners are trying to create a source of income so that they, in turn, can support the very same community that you live in.

Online Business Fare is our attempt at bringing some spotlight on local businesses, in the hopes that the communities, where these businesses are found, will support them and perhaps pass on some business to them. People willing to support local businesses are the roots of any community.
---
Junk Removal - Edmonton
If you are looking to have items hauled away, there is a local business called Edmonton Junk Removal Service. They will pick up and dispose of any items you no longer need. They handle everything they receive according to correct environmental disposal. This business will serve both Residential and Commercial needs. Office furnishings or equipment can be picked up and removed for you. They also have dumpster rentals for renovation needs or deep cleanouts. Dumpsters are available for specific periods of time and are dropped off and picked up when needed or when you are done. They are also available for any property management companies that are dealing with illegal dumping. If someone has left furnishings, etc beside your bins that normal waste collection will not haul away, this company can come and do that for you at a very reasonable rate.

You can call them at 587.416.5475 for any of your junk removal service.
---
Hydrovac Services - Edmonton
Bull Dog Hydrovac has trucks and equipment to assist with any projects. Whether it is construction related, maintenance needed, or debris removal. Their trucks are equipped with tanks and vacuums so that they can excavate easily using high powered water pressure and powerful vacuums. They do daylighting services, if you need utilities exposed for service or repair. They also do pole hole excavation and piling excavation. If lines, pipes, or culverts need to be cleared of debris, they can also do that. They can also do slot trenching for preparing to lay new lines and pipes. Tank Cleanouts, whether above ground or underground, can be scheduled as well. They are safety focused and environmentally conscious. Small jobs or larger projects are no concerns for them.

Call them at 587.855.9615 for a quote on any project.
---
Spray Foam Insulation - Charlotte
One of the highly recommended insulators of spray foam found in Charlotte has got to be this company. Not only are they very competitively priced, the offer exceptional service. They are well trained and educated in the proper installment of spray foam, and understand the hazards of safely removing old insulation. This is very important for everyone's safely and health. Their applications include spray foam insulation, cellulose insulation, and fiberglass insulation.

If you are looking for spray foam insulation in Charlotte, this is the company to turn to. Call them at 704.686.8894.
---
Parking Lot Maintenance - Edmonton
If you are a property manager, taking care of a building in the city, Edmonton Parking Lot Maintenance can assist you with all things related to lot maintenance. They can be scheduled for snow removal. They can also handle your lot sweeping and pressure washing of your parkades. If your asphalt is cracking or in need of some repair work, they can also manage that for you. If your markings are faded and you would like them repainted, they also perform this service. And they can also reseal your asphalt completely to give it a fresh look.

Contact them at 587.415.7628 for any lot maintenance needs.
---
Appliance Repair - Edmonton
This company does a range of appliance repairs in and around Edmonton. They have top qualified technicians employed and can work on most makes and models. Fridge, Stove, Washing Machines and Dryers, as well as dishwasher repair. Basically they can repair home appliances at a very affordable price and their work is guaranteed. Contact Edmonton Appliance Repair for your appliance needs. They do warranty work.

Call them at 587.415.2575 and they will take care of you.
---
Digital Marketing Company - Edmonton
This company, Madnic Innovations, works with local businesses and helps them build their company's exposure on Google. They are very specialized in Search Engine Optimization and Dedicated Lead Generation. They have been very successful in increasing traffic to different businesses. As they do all of this from the internet, they can assist any local business, regardless of the area, to develop a strong online presence.

Call them at 780.257.4731 to discuss your business and get a proposal done of what they can do for you.
---
Arborist - High River
Located in High River, Alberta, this company is no stranger to trees and tree care. Serving a wide service range around their main office, they come equipped with the right equipment and the right knowledge of how to care for your trees. If you are in need of tree trimming, tree removal, or stump removal, no job is to big or to small. These guys are educated arborists and are up to date with all the new technology and techniques involved in keeping your landscaping healthy and looking fantastic.

Call Arborist Tree Service High River for all of your arborist needs.
---
Commissioner of Oaths - Edmonton
YEG Process Serving has been on the scene, serving legal papers, for quite some time. But a lot of people do not realize that they also have a Commissioner of Oaths on site. When you have legal documents that must be executed in the province of Alberta, you go to a Commissioner of Oaths.

Next time you are looking for this service, give them a call. They can book an appointment for you to visit their office and take care of that in about 15 minutes. And they are very affordable.
---
Concrete Contractor - Edmonton
Concrete Service Edmonton is fully qualified in all things concrete. If you are looking for commercial or residential concrete work, these guys have some of the best concrete contractors working for them. Their combined experience in paving, patio stamped concrete, driveways, walkways and concrete features, is top notch and high quality. What ever the project is that you have planned or on the go, a call to these guys might be just the thing you are looking for. They are very competitive in their market, which means you will get a fair price out of it.
---
Epoxy Flooring - Edmonton
When you are wondering what type of treatment to use for your concrete flooring in your garage, epoxy coating has been a very popular choice. And no wonder. It is extremely durable, spill resistant, and can take just about anything you can throw at it, including your tools (we know you would never throw your tools... just a reference). The finished product can be stunning. If you use a qualified professional, which we would strongly recommend. PE Coatings has provided this garage flooring option to many satisfied customers. Large brands and small residential jobs show their expertise in applying epoxy coatings to your floors that will last years.
---
Mobile Auto Detailing - Edmonton
Keeping your vehicle clean inside and out just got extremely easy and convenient! You can take your vehicle to a car or truck wash and do it yourself or you can call a mobile service to come to you. This is a very reasonably priced service and, once you have done it, you will opt for this again, we are sure. The full mobile service can take care of both the interior and exterior detailing of your vehicle. Or you can choose just one or the other. The results are very good and your car will be fresh and clean once again. No job is too big or too small. You can check out this mobile car detailing service and they will come right to you!
---
Bookkeeping Services - Edmonton
Keeping ones financial information correct is important to any small or large business. Corporations or sole proprietors. It is an important piece of your business that needs to be supported by qualified individuals. A team of professionals that can help you create the correct image of your business' financial health. It would be safe to say that your focus should be on running your business. Not on the numbers and reporting. That's why we recommend getting a reputable company to help you sort out all of your accounting or bookkeeping needs. Bookkeeping 4 Edmonton is a reputable company, offering bookkeeping, accounting, and tax preparation and filing. With a team full of knowledge about all of this, you can really set your sights on the future.
---
Landscaping Services - Edmonton
Creating a lovely, functional outdoor space is becoming increasingly important to many homeowners. From planning the design space out in detail, selecting the correct plants and trees to bring pleasing harmony to your home, and creating a great outdoor living space to relax in, you want to be able to rely on a reputable landscaping company to deliver results. This company, Landscaping For Edmonton, has been in business for years and has a team of qualified, dedicated employees that care about your vision. They will help you bring it to life. Contact them for your deck builds or fence builds as well! They can do the whole package for you at competitive prices.
---
Carpet Repair and Installation - Edmonton
No matter what you think, carpeting is still a popular choice for many homeowners. And businesses as well. Often, we see a combination of carpeting and other flooring materials, such as tile or laminate flooring. This is because carpeting is warm and comfortable to the feet. It is still one of the go to materials that will bring style and comfort to your home. With a wide variety of patterns and different styles, there is bound to be the perfect carpet for your space. Edmonton Carpeting has been installing and repairing carpets in and around Edmonton for many years. When you are looking for carpet installation, you should really check these guys out. Very affordable and competitively priced.